2022 Soccer Registration is now open!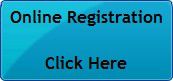 Firstly, we hope you have a Happy New Year! Registration for the 2022 winter season is now open. Like all clubs, last year we were again affected by COVID.

We would like to extend a warm welcome to all new and returning players for this season. We are looking for players of all age group, boys and girls to join our teams - Under 6s to U18s, All Age Ladies & Men, and Over 35s.
To register either yourself or for your kids please follow the link above or below:
https://www.playfootball.com.au/football-finder?st=club...
The registration is easy and straight forward. Should you encounter any issues, you are more than welcome to contact our registrar KT through email registrar@ingleburneagles.org.au or a phone call on 0422 262002 (after 5pm)
Don't forget to apply for your $100 Active Kids Voucher prior to registration ( see link above) Also, ensure you or your kids have a photo that meets the required guidelines (E.g. no group photos, wearing hat, sunglasses).
2022 REGISTRATION FEES AS LISTED BELOW

U6 - U9

$180.00

U10 - U11

$190.00

U12 - U17

$260.00 (INCLUSIVE OF MATCH FEES)

AA PLAYER

$394.00 (INCLUSIVE OF MATCH FEES)

AA PLAYER

* $250.00 (PLUS PAYMENT PLAN TO BE MADE WITH THE TREASURER. BALANCE DUE BY 30TH JUNE 2022

ALL PAYMENTS ARE TO BE PAID ONLINE

PLEASE NOTE: TEAM SUBMISSIONS TO BE FINALISED BY 20TH FEB AND SUBMITTED TO MFA
* When offered a payment plan Regular payments must be made weekly, fortnightly or monthly,
The outstanding balance must be finalised by the 30 June 2022.
Should you require any assistance please contact one of the Committee Members.
Fees, Refunds & Payment Plans
Our Registration Fees include all fees! FFA, FNSW, MFA, IEFC, all Match Fees and all Referee Fees. This means that it is a one off fee, no more to pay.

Payment Plan options are available

AA players - Registration fee as an up front payment is required and the balance on the payment plan is required to be paid off by by the 30th June 2022. This has to be approved by the Treasurer.Contact the Treasurer for payment plans.Any one facing hardship are urged to contact the President or Treasurer for arrangements.
Returning AA Members from the 2021 season will receive a refund to the value of $30.00 for previous season's fee, need to be paid to be eligible for the returning members refund.
Our goal for 2022 is to continue building our club AND ensure we retain the spirit and "all-inclusive family atmosphere" that has seen the club not only survive but thrive since 1964.
Come join our family club. Let's play football together and fly as one!

Macquarie Fields Park, Fourth Avenue, Macquarie Fields, NSW, 2564